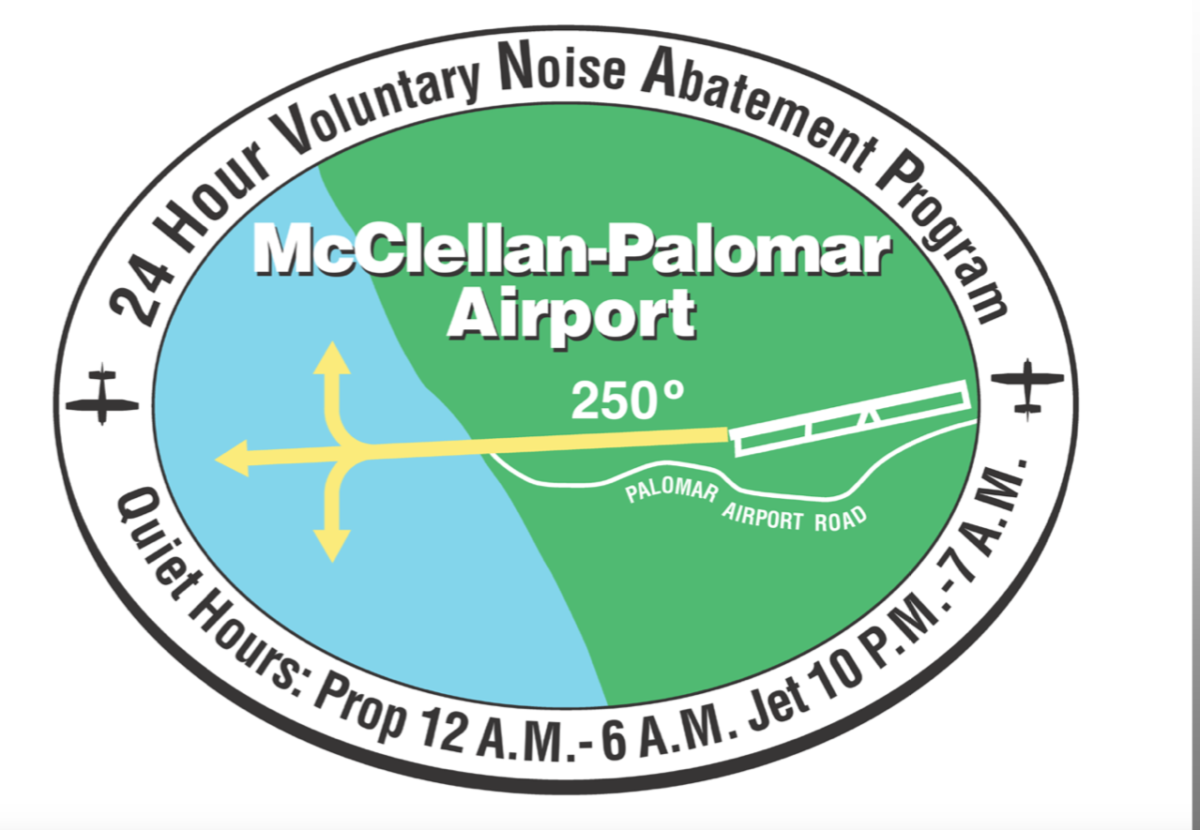 Palomar Airport's "Fly Friendly" Noise Abatement Plan
Weather and traffic permitting, we ask pilots to maintain a 250º heading after departure until 1/2 mile past the coast.
A detailed description of the VNAP – Voluntary Noise Abatement Program – is available here.
Most noise complaints come from homes SE and SW of the airport concerning propeller-driven planes.  Details are available here.